Coaching Staff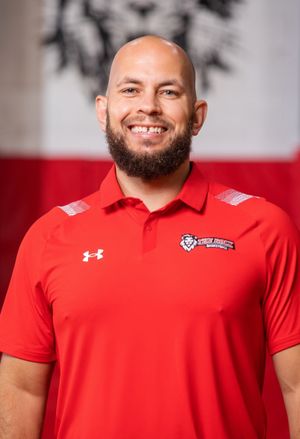 Justin Harden - Head Coach
The Rock National Team
Justin Harden enters his 12th season as head coach of boys basketball at The Rock School since being elevated from assistant coach in March of 2009. Under his leadership, the Lions have amassed a record of 274-126 (.685), including the 2013, 2018, & 2019 SIAA State Championships, and have won more than 20 games in 10 of 11 seasons and more than 30 games twice, including 2016-2017 (35-5) which ended in a runner-up finish in The Grind Session National Championship Tournament. Along the way, the Lions have earned the #1 seed in the state tournament on 4 different occasions. 
In addition to some of the on court accomplishments, Harden has been an instrumental figure in the establishment and growth of the SIAA. The Rock is an inaugural member since its inception in 2010, and Coach Harden has served the league on the Board of Directors for its entirety. Coach Harden and The Rock School helped to get House Bill 1403 passed in 2012 which has allowed the SIAA to play FHSAA teams. 
Former players for The Rock and Harden who have gone on to play at the collegiate and professional level include Joel Embiid (2013; Kansas; Philadelphia 76ers), Mitchell Wilbekin (2014; Wake Forest; Konyaspor), Christian Benzon (2013; Evansville; Horsens IC (Denmark)), Scottie Wilbekin (2010; Florida; Maccabi Tel Aviv (Israel)), Dennis Mavin (2010; Florida International; Giants Duesseldorf (Germany)), Vytus Sulskis (2007; Youngstown State; Juventus Utena (Lithuania)), Moussa Camara (2006; Binghamton; La Charite (France)), and Borgia M'Bala (2008; Bluefield; La Charite (France)). 
Former players that went on to play college basketball at the Division 1 level include Alec Oglesby (2020, Cleveland State), Jalen Speer (2020, Florida A&M), Lenzy Hancock Jr (2020, Florida A&M), Bryan Greenlee (2019; Minnesota/Florida Atlantic), Dardan Kapiti (2019, Florida Atlantic), Zimife Nwokeji (2019, Dayton), Jamari Wheeler (2017; Penn State), Daniel Mading (2017; UC - Riverside), Simeon Kirkland (2017, Alabama - Birmingham), Pape Diatta (2014; Georgia), DeVaughn Jenkins (2014; Angelos State), Glenn Feidanga (2013; Long Island - Brooklyn), Alain Chigha (2013; Quinnipiac), Ousmane Ba (2012, St. Francis (TX)), Patrick Konan (2009; New Hampshire) among several others. 
Harden (born January 3, 1980) grew up in Tucson, AZ, where he attended University/Rincon High School (1998) and played basketball, football, and baseball. Amidst various offers, Harden decided to accept a scholarship to play baseball at Howard University (Washington, DC). He eventually transferred to the University of North Carolina – Chapel Hill where he graduated with his degree in Exercise and Sports Science (2002). He then earned his Masters of Science in Exercise and Sport Sciences with an emphasis in physical education at the University of Florida (2005) before spending one year as a faculty member in the Department of Health and Physical Education. 
Harden and his wife, Dayna, have two sons, Jaxon (born June 2009) and Elijah (born June 2011) and two daughters, Moriah (born October 2014) and Olivia (born September 2016). He also serves The Rock School as Athletic Director and Dean of Students.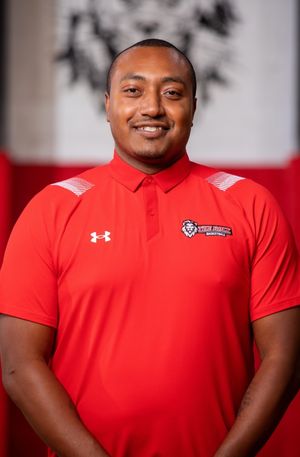 MacKenzie Williams
Associate Head Coach/Skill Development
MacKenzie Williams, age 31, enters his 3rd year as the Lead Assistant Coach & Skill Development Coach at The Rock. He is also the Defensive Coach with responsibility for daily preparation & in-game defensive adjustments. His fire can be seen while making defensive calls on the floor. Coach Williams is a spiritual man that has a deep connection with his faith in God. The Bible serves as his guide through life. 
He is a Graduate of Florida State University with a B.A. in Sociology. Coach Williams has 10 years of baskezball coaching experience. His coaching journey started at the middle school level, then JV, then Head Varsity Boys Basketball Coach for 4 years before moving to Gainesville, Florida with his family. It was at this time that he joined The Rock Coaching Staff. He has 8 years of experience as a Player Development Coach and has trained Pro and College players. A long history in skill development can be seen through all age groups with Boys and Girls. He provides training in a personal 1 on 1 setting as well as small groups and for entire teams. 
Coach Williams brings energy, passion and a love for the game of basketball to the gym everyday when he enters. His ability to relate, encourage and motivate players is unique. He has a fun spirit and loves all the players that he coaches, but make no mistake, Coach Williams holds everyone accountable. The no nonsense and no excuse method of give maximum effort at all times is what he expects as a coach. He learned this method through his own personal experiences as athlete. Being a multi-sport athlete in high school competing on the basketball court and football field, Coach Williams built that competitive spirit that still can be seen today. 
Coach Williams is Married to his high school sweetheart and the loving couple has 3 children.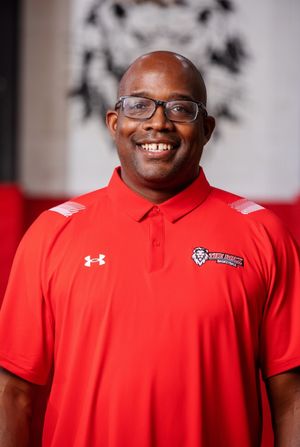 Ryan Jones
Assistant Coach/Director of Health, Nutrition & Player Care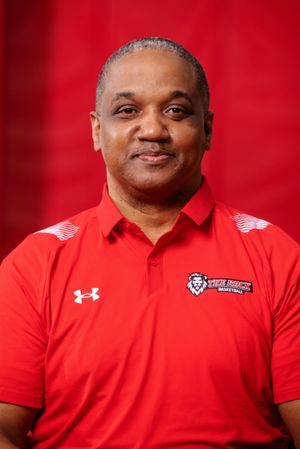 Coach "O"
Volunteer Special Assistant/Lead Shooting & Director of Recruiting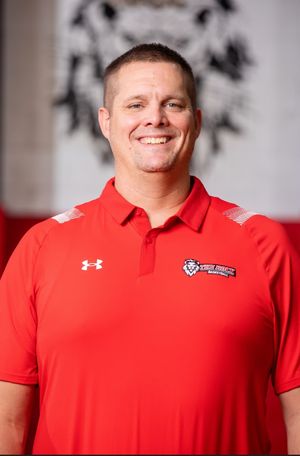 Brian Findley
Assistant Coach/Strength & Agility
Brian Findley has served in multiple roles at The Rock over the years. He's been an Assistant Coach with The Rock Middle School program and an Assistant Coach with The Rock High School Regional Team. This year Brian has taken his experience and talents into the weight room, training and conditioning area of the program. He also works with the Forwards during practice.
Coach Findley earned his bachelor's degree in Business Administration with an emphasis in Computer Science from Wingate University in 2002.  During the day, Findley is a Sr. Software Engineer for Vertafore Inc.  
He began his playing career as a 3-year varsity starter at Buchholz High School in Gainesville, Florida where he was a forward/center. Findley went on to play collegiate basketball at Santa Fe College in Florida where he contributed to the Saints winning back-to-back conference championships, including an undefeated conference record his sophomore year.  Findley transferred to Wingate University in Wingate, North Carolina after his sophomore season.  Findley helped lead the Bulldogs to win two consecutive conference championships during the 1998-99 and 1999-00 seasons.  The South Atlantic Conference title run led to the school's first NCAA playoff appearance. 
Findley's coaching experience began at The Rock School as assistant coach to the Boys Middle School Basketball Program.  During his tenure the program captured the conference championship in the 2017 and 2019 seasons.  Findley then went on to be the Assistant Coach for The Rock School Regional team beginning in the 2019-2020 season.  Currently, Findley is an assistant coach for both Boys Regional and National basketball teams at The Rock School.  
Brian is Married. He and his wife Rosie, have three sons: Aidan, Gavin and Kellan.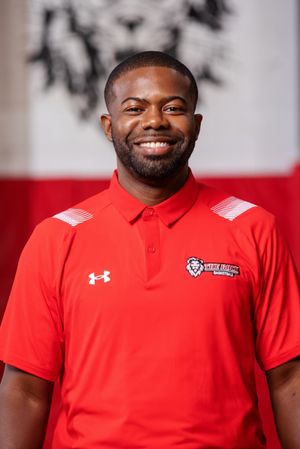 John Wesley Phillips II
Assistant Coach/Strength & Conditioning
John Wesley Phillips II also known as Coach Wes has taken on more responsibility in a variety of roles at The Rock. Wes currently serves as The Rock National Team Training/Strength/Agility/Conditioning Coach and is VertiMax Certified. He is also involved with skill development and mental preparation. Along with his National Team responsibilities, Coach Wes is also entering his 2nd year as The Rock Head Middle School Boys Basketball Coach. 
Coach Wes was born and raised in Valdosta, Georgia. He's a Graduate of Valdosta State with a B.A. in Sociology and a Minor in African American Studies. He also holds a Massage Therapy Certification. 
Coach Wes has been a coach at many levels  of basketball. His experience includes Head 8th grade Boys Basketball Coach forthe Florida Splash AAU Travel Program for 3 years. He also served as the College Tour Organizer for 2 years and Assistant Director for 1 year. He has had the pleasure to coach for Point Guard College (PGC) which is an international summer program that works with beginners up to Semi Pro Players. He is currently still a Basketball Instructor with the company.   
He recently coached his first summer at "All Fundamental" under the direction of University of Florida Hall of Fame Player Dan Cross. 
Lastly, As a personal trainer for 8 years @wpd_4 (Wes Phillips Development), Coach Wes offers individual player & group skill development training.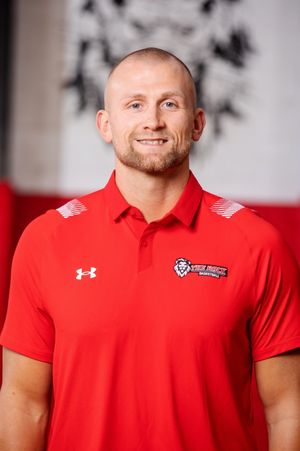 Robert Troutman
Assistant Coach/Skill Development
National Team
Justin Harden, Head Coach 
Mackenzie Williams, Associate Head Coach/Skill Development
Brian Findley, Assistant Coach 
Ryan Jones, Director of Player Care 
Perryn Oglesby, Shooting Instructor/Recruiting (Volunteer)
Robert Troutman, Assistant Coach/Skill Development
Wes Phillips, Strength & Conditioning
Regional Team
Eric McTureous, Head Coach 
Brian Findley, Assistant Coach & Director of Strength & Conditioning  
Ryan Jones, Director of Player Care